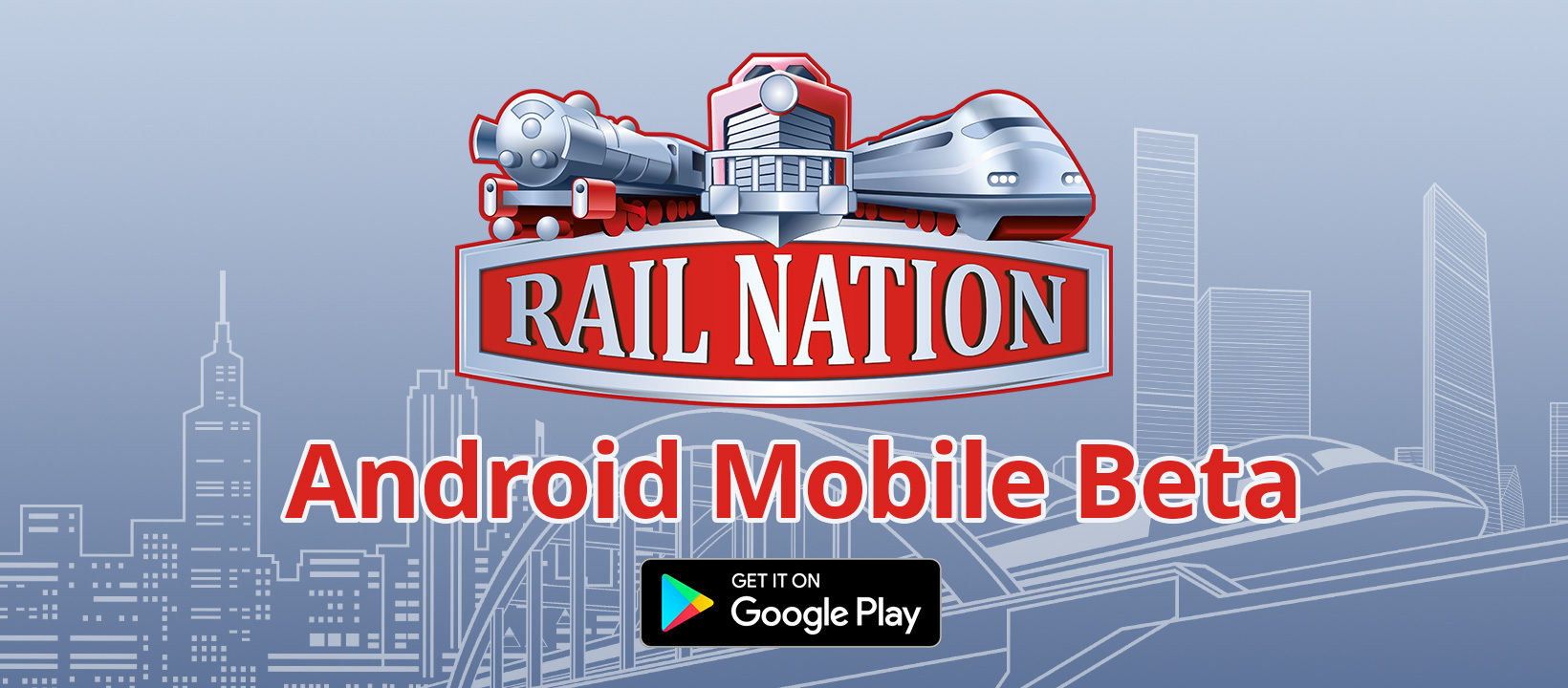 Dear players,
The long-awaited Rail Nation app is progressing smoothly, but we need your help to make it even better!
In the following survey, you'll have the chance to sign up as a beta tester, getting an exclusive first look at the app on Google Play. Information about the beta process will be provided when the test begins. You'll be able to opt in and out of the beta at any time.
Your feedback in supporting us to identify bugs and test your device is crucial, so to thank participants, we'll be raffling 10 Google Play vouchers (each worth €50) among those who contribute helpful feedback.
Once you have signed up, be sure to join the test feedback channels for the mobile beta in Discord.
Sign up for the beta HERE.
Join the Discord feedback group here.
See you in the beta!
Your Rail Nation Team